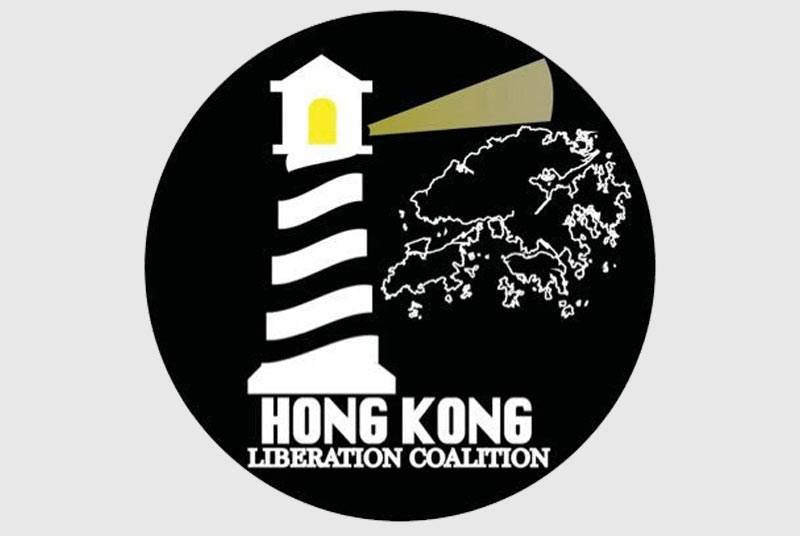 Hong Kong Liberation Coalition
Hong Kong Liberation Coalition (HKLC) is a nonprofit, nonpartisan organization registered in Washington D.C. formed by Hong Kongers in exile. We are dedicated to supporting the Hong Kong asylum seekers in the United States, as well as advocating the international community to take concrete actions in support of the freedom and democracy of Hong Kong.
Our Beliefs:
Since the 2019 Anti-Extradition Protests in Hong Kong, hundreds and thousands of pro-democracy protesters have shown extraordinary virtues of bravery, perseverance, and resiliency against the Chinese Communist Party (CCP). The blood and sweat of those fearless protesters serve as a firm reminder that the Western democracies must take actions in safeguarding the fundamental values of freedom and democracy from the expansionist and aggressive behaviours of the CCP.
Despite political crackdowns and the increasingly authoritarian control that sweep across Hong Kong since the introduction of national security law, HKLC believes that:
Countless anonymous pro-democracy protesters are the main driving force of the democratic movement in Hong Kong.
These pro-democracy protesters have imprinted an unwavering determination into the hearts and minds of every Hongkonger in resisting the tyrannical CCP regime. We will fight till the liberation of Hong Kong regardless of where we are, so the protesters' sacrifice will not go in vain.
The international community needs to be awakened to the growing threat of the CCP in undermining our universal values.
Through proper empowerment, asylum seekers from Hong Kong will be able to awaken and unite the democratic countries and its people, as we come together to take concrete actions in resisting the burgeoning ambition and expansion of the CCP, while defending the universal values of freedom and democracy for the humanity.
Our Work:
HKLC is committed to the following:
Providing necessary humanitarian assistance to the asylum seekers from Hong Kong, including but not limited to:

Accommodation and living supports
Visas and asylum-related consultative services
Employment, education, language and networking supports

Offering the asylum seekers from Hong Kong an inclusive platform to participate in global advocacy work, and thus allowing them to sustain their devotion to Hong Kong's freedom and democracy.
Bridging policymakers and the public of the free world to the ordinary Hong Kong protesters who have direct experiences in fighting against the tyrannical Chinese Communist Party.
Informing policymakers and the public of the free world about the on-going updates of Hong Kong's freedom, democracy and human rights.
Amplifying HongKongers' voices for freedom in the United States.
Encouraging HongKongers across the globe to engage with the public interest activities within their respective communities, and thereby promoting the identity of "HongKonger" around the world.